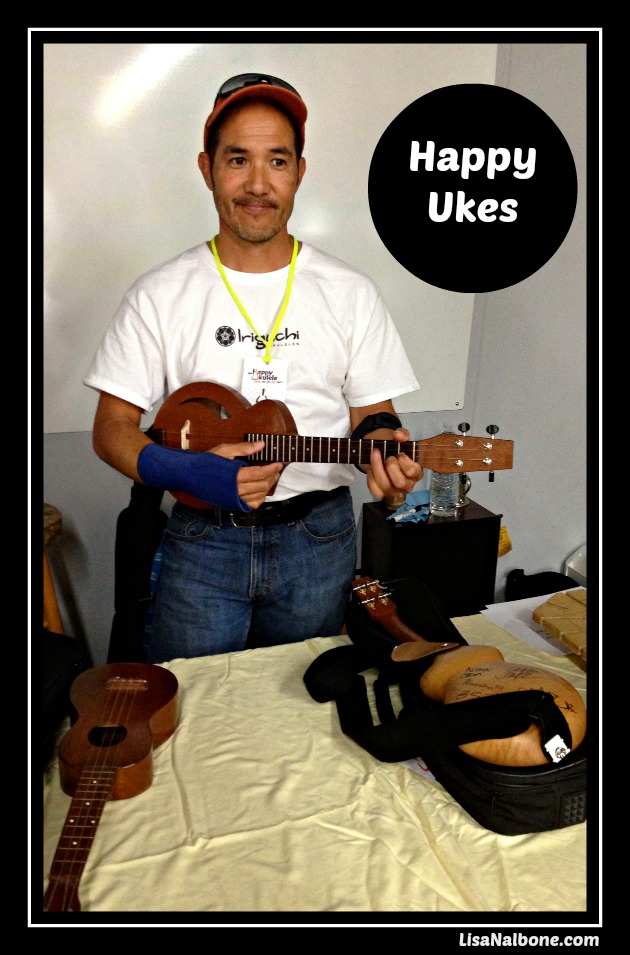 Last week I attended a presentation by Dave Iriguchi of the Happy Ukulele held at the Davis Maker Space.
I had the pleasure of meeting Dave when our Uke group attended the Reno Uke fest for the first time in March 2012.  As a brand new ukulele player, I was in awe of his handmade instruments,which I consider musical works of art.  Or works of musical art.  I was really excited to hear about the process of creation.
Dave talked about his ukulele making process, his designs, innovations, tools and philosophy. He gave details that went right over my non-builder head, but I could see other makers in the room taking notes.  Even if I couldn't follow all the details, I was entranced.  It was fascinating to hear his story and see  and try the beautiful instruments.