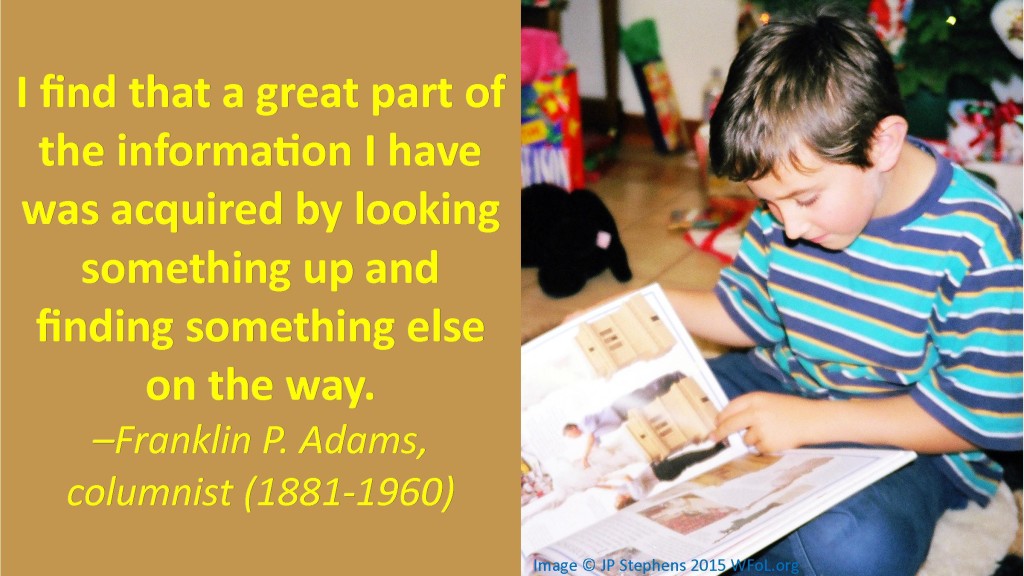 I find that a great part of the information I have was acquired by looking something  up and finding something else on the way.
– Franklin P Adams, columnist
One of the things I loved about unschooling was having the time to find and follow information trails.  Our unschooling became so much more joyful when I started to accept and trust that uncontrolled process does lead to learning. And when I made sure we had time in our daily routine for unlimited learning.
Sunday Sparks Questions
Do you find valuable information by accident when you were looking for something else?
How do you feel about an uncontrolled learning process?
How do you manage your daily or weekly routine for homeschooling or unschooling?
If your kids are in school, do they have time and freedom to explore their interests?
Please add your voice in the comments!
Thanks, Lisa