Well, it's been a long time coming, A  long journey in self-directed learning in writing and self-publishing.
The original book and title, the ABC's of Learning Beyond School evolved into the LifeSPARKS ABCs Series.
The series begins with a Workbook titled LifeSPARKS Strategies for Lifelong Learners: Ask hard questions, Try new Things, Do What Matters. 
Here is the front cover designed by Carrie Svozil who illustrations enrich each chapter of the book and the emblem for the LifeSPARKS Series.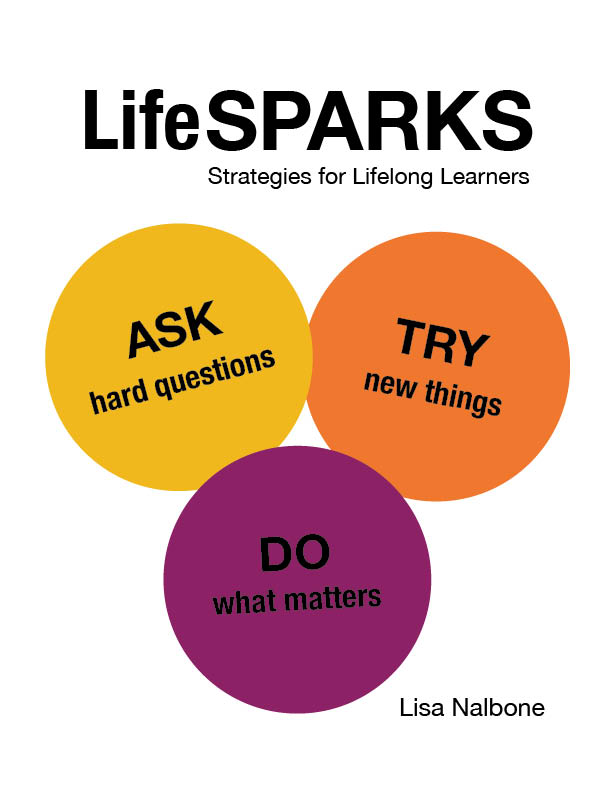 The back cover, put together by me with a little help from my friends, looks like this:
Thoughts?