I love to connect in person whether it's a small workshop, fireside chat, or large conference hall.
I help people reframe challenges as opportunities for self-directed learning adventures. I offer a simple process, practical steps and strategies to reclaim a love of learning at any age.
Would you like to talk about how we could work together?
Let's talk. Send me an email at learningbeyondschool@gmail.com.
Talk and Workshop Attendees Say:

"As a member of Winters Friends of the Library with Lisa, I've heard her speak on many occasions.  I'm always impressed with the passion she has for her subject.   As a result of that passion, she stimulates ideas and enthusiasm in her audiences.   On more than one occasion she has triggered a new way of thinking for me.   Her intelligence and "outside of the box" thinking make her talks very engaging."  – Linda Springer
---
"I was really enlightened by Lisa Nalbone's speech at MIT Splash weekend.  Her open, honest talk was easy to relate to and benefit from her suggestions.  I took pages of notes and acted on several of her ideas.  The biggest lightbulb moment for me was when she described college brochures as marketing materials.  Up until that moment I had been viewing them more like invitations to a great party than marketing materials they truly are.  She was the first speaker I had heard that embraced giving motivated, gifted students an alternative path besides a 4-year college.  Lisa would be an asset to any event."   – Alli Irwin
---
"I heard Lisa Nalbone speak at MIT Splash and it was extremely clear and focused on many of the issues of why our education system isn't working and what might we individually do about it. I found her to be a great speaker. Although addressing issues that aren't working, perhaps seen as a negative topic, the talk was upbeat, engaging and helpful."  
 -Laura Allen, VEMNY.org
---
---
"Lisa was a captivating speaker at Girl Empire. She knew how to speak to a teen audience, how to capture their limited attention and how to leave them with that tingly feeling inside! Her talk was a mix of "aha" moments and action items to put theory to practice."  – Alex Ellison, Co founder Girl Empire, Dunce
---
"Lisa is lovely. and she is ordinary. With perhaps a vital insight many of us today are missing -how to see/hear/question what we keep accepting/assuming. Because she's lived/embraced that space. of uncertainty." – Monika Hardy redefineschool.com
---
"Thank you for your informative talk.  We can all use your ideas, practices and suggestions. "   – Janet Aguiar, Winters Soroptimist
---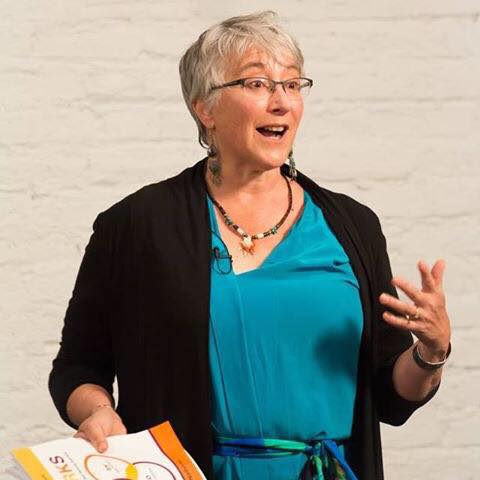 Past Speaking Engagements
Volumes Bookcafe: Tea & Tales: Sparking Your Creativity, with Suzi Colpa
SuperNova Experience Chicago: Self-directed Learning Journey: Ask, Try, Do, Smile
HSC Conference: Strategies for Self-directed Learning
MIT Splash: College, Gap Year or Career? Helping Your Child DECIDE within a Framework of Cooperation and Respect (Parents Program)
Girls Innovate.org:Most Likely to Succeed Screening and Community Discussion
Girl Empire Con: Choose to Create a Life YOU Love (Teens); Hacking Your Education (Teens)
Homeschool+ Conference: The ABC's of Learning Beyond School, Start with the Letter T Because T is for Trust
Winters Soroptimist: Choose to Create a Life YOU Love (Adults)