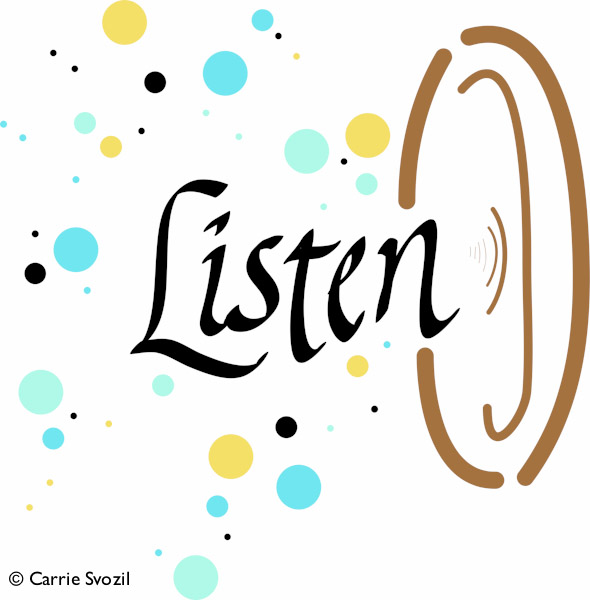 Are you listening?
Here is Carrie's illustration for L is for Listen.
And a reminder, to  you and to myself, to take time for stillness, to  make time to listen.
Remember to  listen to what your body is trying to tell you.
I'm going to listen to mine right now.
Time for some Zzzzzzzz.