Are you ready to explore your options for joyful learning?
Not sure how to start self-directed learning beyond school?
I can help you:
Clarify your values, dreams and passions to identify big-picture goals and priorities.
Evaluate strengths and weaknesses so you know what needs to change
Assess your options so that you can choose your path and identify projects
Find resources, mentors and communities to develop the support you need
Set goals, develop a plan and timeline so you can schedule your next step
Schedule a consultation.
Email me and tell me about your situation.
We can talk in person or via phone or skype.
We'll make an appointment.  I'll send you a questionnaire  to help me prepare for our consultation.  One of my gifts is being able to give you enough  ideas, tools and resources  for you to feel confident enough to take action after just one session.
Sessions are approximately 45 minutes.
I accept payment in advance via paypal.
Consultations:
One introductory session $150
Series of three, prepaid, sessions. $350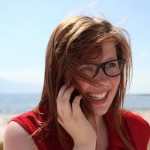 I highly recommend working with Lisa. Before talking with her I was feeling confused, stuck and stagnant and ready to drop out of college. She pushed me to see other alternatives. After talking with her, I switched my major to General Studies with a journalism emphasis rather than doing a Journalism degree, which shaves my school time off by three quarters. I was planning to graduate in June, but an opportunity arose and I flew to Ghana to work as a programs + production assistant for a fashion line called Della, which employs women in the Volta Region and gives them vocational and educational training, as well as a steady job.
With Lisa's insight and encouragement, I successfully managed to hack my education — and get a degree out of it, too! 🙂
It is amazing what a 45 minute phone call can do!     Ashley Hogrebe,  ashelyhogrebe.com 
Lisa is like a light in the overwhelming darkness of breaking through the confines of following the traditional educational route. She is dedicated to helping you see possibility instead of preconceived rules. She is skilled at finding resources and providing energetic encouragement to keep you progressing past stumbling blocks.
Lisa helps you discover your own way.  Carrie Svozil, 2spiffy.com
I would love to talk with you. Please email me at  learningbeyondschool@ gmail.com to start the conversation.